Set up your free consultation today to learn more about our unique luxury boudoir experience!
A luxury full service studio located in Fredericksburg, VA. Providing women of all sizes, shapes and ages with a unique boudoir experience.
Celebrate Yourself With The Unique Black Lace Boudoir Experience.
Love Notes Left By Some Of Our Amazing Clients
KAITLYN Z.
" Rami, what can I say? You are simply amazing! Thank you for not only making me feel beautiful but having such a great time! You are so encouraging​ and genuine. Ladies, no reason to be nervous; You will wish for this treatment every single day! "
LATASHIA W.
"I have more words than I have space to write! This was an amazing experience! She is very sweet & does an awesome job! She is very into making sure you are comfortable & happy with your session/photos! I loved it from beginning to end! Can't wait to work with her again!"
DOLLY C.
"The reason why I choose Black Lace Boudoir over any other photographer was her ability to be personable and go out of her way to make me feel comfortable. I never once felt insecure being in lingerie around her like I thought I would be. She made me laugh and feel confident in my own body, something I hadn't felt in a very long time. I gain confidence in myself and not only that my images were breathtaking!"
What's included?
Pre-session planning to make preparing for your session a breeze.

Wardrobe consultation and fitting to help you select the best pieces that will work best for your body.

Full access to our client closet with over 200 pieces to borrow with sizes ranging from xs-4xxl!

Professional hair & makeup.

Two-hour boudoir session located in our private Fredericksburg Studio.

All of our sessions include same-day reveal & ordering sessions!
*products and digital images are not included and can be purchased separately at your reveal
The Black Lace Boudoir Experience begins at $500
Black Lace Boudoir is about helping you share your story with raw imagery through the beautiful art of boudoir.
Our mission is to help women throughout whatever journey they are on, whether it's to celebrate a recent engagement, upcoming wedding anniversary, maybe you have reached a milestone in your life that you wish to document, or perhaps its a far more deeper connection you want to celebrate — the connection where you take back the controls and rewrite your story the way you wanted it to begin. Give us a call!
The Ultimate Luxury Boudoir Experience
Are you all about "All-Inclusive" experiences?

We have the perfect packages for you! The session and collection fee is broken down into two-three payments with 50% of it due at the time of booking and the remaining due before your session. Our clients that use our All-Inclusive Packages love the flexible freedom to plan ahead so they do not have to worry about any of the finances during their reveal. This also gives you more time to focus on your experience rather than worry about what collection you would choose.
When it comes to displaying your images, Black Lace Boudoir makes sure that your products are unique, just like you! Choose from our phenomenal high-end Designer Albums, show stopper Metal Prints, classic Folio Box, or our ever so popular Collections, which will give you a mixture of our high-end products and digital images to make displaying your images truly unique!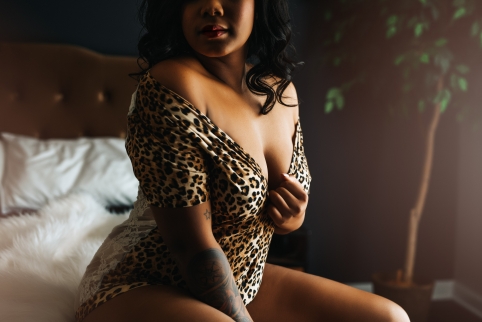 Express Yourself, Embrace Your Story & Feel Alive
It's your turn to share your story.... Are you ready?
Contact us today to set up your free consultation with Black Lace Boudoir and learn more about our unique luxury boudoir experience!
Black Lace Boudoir | Copyright © 2019